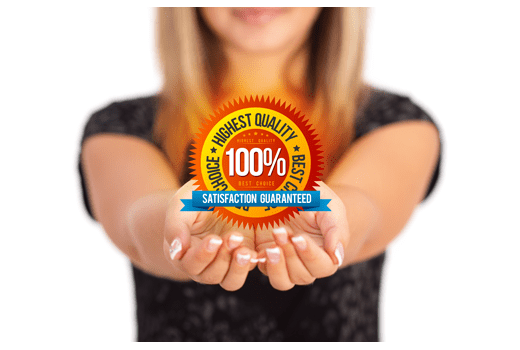 If you or a loved one has been arrested, we at Riverside Bail Bonds are here to assist you in navigating every step of the bail bonds process. Our goal is to help you get released from custody as soon as possible. We strive to offer the most dependable and affordable bail services. Our team provides multilingual assistance in both English and Spanish every day of the year, around the clock, to ensure that you receive the help you need. Call 951-788-2663 now to speak with one of our Riverside Bail Bonds agents.
Who We Are
Riverside Bail Bonds is a family-run business that has been serving clients in California, including Riverside, Banning, Los Angeles, Solano, Sacramento, Orange County, and San Bernardino, for more than 17 years.
We have established a solid standing in the field as one of the most reliable bail bond businesses in the area. Our representatives will assist you in making sound decisions about your situation whenever you get in touch with Riverside Bail Bonds. We put forth a lot of effort to give our clients prompt, worry-free, and trustworthy bail bond services. When you do business with us, our top priority is to ensure that the entire process is both pleasant and professional for you.
As opposed to many bail bond agencies, which evaluate issues from the viewpoint of the firm, we consider the client's perspective in every case. We will provide you with straightforward advice to help you determine if posting bail is the best course of action. We understand the perspective of being on the other end of the line and recognize that not all cases require posting a bond.
We are not only interested in similarly getting your money as the employees of a corporation are. For them, it's all about collecting their paycheck. However, for us, the most important thing is to make sure our business exists for the next twenty-two years at the very least. This calls for the utmost integrity and respect towards each client. We've survived twenty-two years in this extremely competitive field by conducting business ethically and serving our clients with the courtesy they deserve.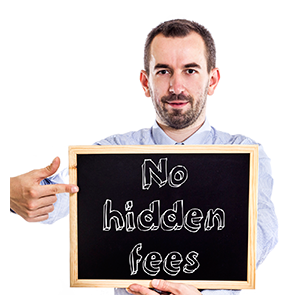 As most of our former clients and legal professionals can attest, we consistently deliver quality work and go above and beyond to ensure that our client's expectations are met. Riverside Bail Bonds values being open and honest about the way we operate and fees, and we don't have any hidden costs like many other bail bond agencies.
Our Bail Bondsmen Have Undergone Extensive Training And Are Exceptionally Skilled
Keeping your privacy protected should be one of your top priorities if the police have detained you or someone you care about. Our bail bondsmen have received extensive training and are very proficient in their roles. We understand your desire to keep the details of your business private. Rest assured, our representatives are committed to protecting your privacy and maintaining utmost discretion.
Our records and documents are secure and private. Protecting your rights and ensuring you get everything necessary to feel comfortable are the two main objectives of our Riverside Bail Bonds company. We make every effort to preserve your privacy and total security, regardless of the circumstances.
We Offer The Most Affordable Fees And Rates In The Industry
When it comes to our area of expertise, we strive to be the best. We are aware of how crucial it is that you receive value for your money. Our company offers the lowest rates and fees in the industry and provides discounts for unique situations so that you can get the security deposit you require without going into serious debt.
We try our best to make the posting of the bail process as hassle-free and easy as we can by offering credit cards, payment plans, and property bonds. We know that most individuals don't regularly set aside money for bail, and being ready for an unexpected event is always challenging. That's why we commit to partnering with you through the bail process.
We'll Never Leave You To Face It Alone
An arrest can lead to a great deal of frustration for individuals who are unfamiliar with the legal system or law enforcement. You should consider working with a bail bonds company that has the expertise and knowledge necessary to guide you through the bail process. We are aware of your legal rights and we'll make sure that you know your responsibilities as a co-signer. We'll also assist you in comprehending the court's obligations and how to facilitate the process as effectively as possible.
Since we interact closely with law enforcement and the courts, we can assist you in making the best choice possible at the appropriate moment to guarantee the best outcomes. Our representatives are familiar with the routines and can support you during the trying times. We commit never to leave you to face it alone.
What to Expect After An Arrest
As soon as police bring an individual in, he or she will be processed through the jail's booking system. This procedure entails charging them, taking fingerprints, confirming their identities, and looking for additional arrest warrants. Following the filing of charges, the amount of bail the accused has to pay to be freed from custody will be determined by the pre-established bail schedule.
Once bail is posted, the accused will be released from custody. The time required for release will differ depending on the institution. It can last anywhere from two hours to twelve hours, based on the detention center's size, location, and staffing level.
How Riverside Bail Bonds Can Help
You should contact a reliable bail bond company right away when you learn about the arrest. Call our bail bondsman at 951-788-2663. We are available 24 hours a day, 7 days a week. Our goal is to simplify your work. We'll address your issues and begin the process as soon as we answer your phone call.
To begin processing your application, we need the following pieces of basic information from you:
Name of the defendant.
Date of birth.
Physical address.
Place of work.
Location of the arrest.
Location of their detention.
Potential penalties.
Bail amount.
We can obtain the necessary information if you do not already have it. Our years of experience providing services to Riverside and all surrounding areas have allowed us to establish good working relationships with the police and courts. They are aware of our standing, and the respect we have for one another enables us to interact freely with any agency we encounter.
Once we gather all of the necessary information, all that's left to do before taking the defendant is to secure the bail bond. We accept various payment methods and even provide easy payment plans. Our intention is to assist you in affording the bail bond while staying within your means. Even actual property could be used as collateral.
Riverside Bail Bond Annual Premiums
Riverside Bail Bonds does not charge annual premiums on our clients, unlike most bail bond companies. If a case goes unresolved for longer than one year, an annual premium serves as the bail bond premium once again. Most agencies include a provision in their contract requiring bonds to be "renewed" annually. We, on the other hand, provide coverage for the whole term of the case for a single upfront fee.
The absence of an annual premium is significant since a second bail bond premium in felony and other high-risk-of-flight cases can run into the thousands or even tens of thousands of dollars. In certain cases, a defendant has paid an annual premium exceeding one hundred thousand dollars.
At Riverside Bail Bonds, we always give our clients the full truth about the true cost of a bail bond and treat them with respect and dignity. We make every effort to assist people in their hour of need rather than taking advantage of them.
What You Should Know About Riverside Bail Bonds
It's crucial to understand the following "extra" costs that several agencies (not Riverside Bail Bonds) will impose on you before choosing which one to use to get you out of jail and keep you out until your trial:
Bond Rewrite/Fees for Late Filing
In many instances, the prosecutor's office is either too busy to investigate every new case right away or lacks the necessary evidence to press charges. In such a case, the prosecutor could opt not to press charges against you right away during your initial appearance in court.
A person's bail bond gets automatically canceled if they are released from detention on bond and the prosecution does not file allegations within fifteen working days of their release. In this case, when the prosecutor files the allegations, a fresh bail bond would be required to keep the accused out of police custody.
Several bail bond companies exploit their customers at this juncture by compelling them to make payment for the bail bond again. At Riverside Bail Bonds, we don't take advantage of the situation by double charging.
Annual Bail Bond Premiums
An annual renewal provision in bail bond contracts is another way that most bail bond firms extort additional premiums from their clients. According to this provision, the co-signer will have to pay a yearly premium to renew the bond for the following year if the case (and the bond) lasts longer than one year. For every extra year, the premiums may get into the tens of thousands of dollars, usually matching the initial fee of ten percent.
We are aware that the length of the court process is beyond our clients' control and that criminal cases frequently take longer than a year to resolve. Consequently, we uphold a rigorous one-fee-per-bond policy for all bonds, regardless of the duration.
Costs Associated with Assuming Responsibility for Bail Bonds
If a bonded-out individual fails to show up in court for any reason, the presiding magistrate can cancel the bail bond and order a bench warrant for the absentee individual's re-arrest. The defendant's bail bonds company will be informed of the circumstances by the magistrate and can often assist in getting the defendant into the courtroom in as little time as possible.
Court dates are often missed due to simple misunderstandings, administrative errors, or inadvertent memory loss. Under such circumstances, the accused could only be required to show up in court with a letter—known as a "motion for reassumption of liability"—expressing the bail bond agent's willingness to uphold the bond. While most businesses charge $100 or more for this document, Riverside Bail Bonds provides it at no cost.
Give us a call at 951-788-2663 for a one-time, upfront bail bond premium that is set at the lowest rate authorized under California law.
Types of Bail Bonds We Handle
We deal with various types of bail bonds, including the following:
Misdemeanor Bail Bonds.
Felony Bail Bonds.
Domestic Violence Bail Bonds.
Riverside Jails
Here is some information regarding detention centers in Riverside:
Indio Jail
46057 Oasis St. Indio,
California 92201
760-863-8252
Blythe Jail
260 N. Spring St. Blythe,
California 92225
760-921-5780
Robert Presley Detention Center
4000 Orange St. Riverside,
California 92501
951-955-4500
Larry D. Smith Correctional Facility
1627 S. Hargrave St. Banning,
California 92220
951-922-7300
Southwest Detention Center
30755-B Auld Rd. Murrieta,
California 92563
951-696-3050
Frequently Asked Questions
The following are some of the most frequently asked bail bond questions.
What Is A Bail Bond?
A bail bond is a legally binding contract between a bail bonds company, a co-signer, the justice system, and an accused party in which the co-signer commits to take on responsibility for the accused person and make sure they fulfill the demands of the court.
The agreement also specifies that in exchange for the accused's release, the bail bonds firm will be responsible for the remaining sum after receiving a portion of the bail bond sum and a 10% fee from the defendant's attorney. The defendant consents to follow the court's orders and shows up for all hearings, required meetings, and classes.
What Is California's State-Mandated Fee?
California law requires 10% of the bond amount to be posted as collateral for a bail bond. There is no refund for this cost. This charge is also non-negotiable per state law. Although we offer senior citizens and military personnel on active duty discounted fees, the state-mandated bail bond fees stay in place.
What Types Of Bail Bonds Are Available?
There are several types of bail bonds to choose from. When a defendant is detained on a weapons charge, a weapons bail bond is utilized. In cases involving a domestic violence charge, a PRO-attached bail bond is necessary. A property bail bond is utilized when someone pledges personal belongings as collateral to cover the expenses of the bond.
How Can I Make Payment On My Bail Bond?
There are several payment options available for bail bonds. To secure the release of the defendant from custody, the jail accepts full cash bonds. Alternatively, a co-signer can choose to pay an upfront fee of 10% on top of the bail bonds agency's fee, utilizing a surety bond.
Payment options for surety bond fees include cash, credit/debit cards, cashier's checks, money orders, as well as any personal property that belongs to the defendant or co-signer, which is free and clear of title liens.
What Are The Court's Requirements For Bonding Out Of Detention?
The defendant has to agree to comply with the court's requirements to be granted bail. This means showing up to all planned court appearances related to their case. They also have to show up for any court-mandated courses, such as drug and alcohol courses, that the court has ordered. If the bail bond is accompanied by a restraining order, the accused person must also comply with its terms.
What Is Forfeiture?
The term "forfeiture" can also be used to refer to loss. If the court orders a bail bond to be forfeited, this implies that the defendant's right to bond has been revoked and the full bond amount should be paid back to the court. In the event of a forfeiture, the full bail amount must be paid. The entire amount of the bail has to be paid, even if the individual in question is ultimately taken back into custody.
The bail bonds company normally pays the bond's total amount and then pursues the co-signer to recover its costs. The co-signer pledges to pay the full bond amount if the accused defaults on their responsibilities.
How Long Does A Defendant Have Before Their Bail Is Forfeited If They Fail To Appear In Court?
The nature of the offense and any mitigating circumstances will dictate how long the judge allows the offender to appear in person once they have violated their bail terms. In most cases, the bail bonds company typically has a period of two to four weeks to locate the accused person and return them to custody before the forfeiture process begins. However, it's important to note that once the bail amount is forfeited, the remaining bail money becomes immediately due.
Can I Revoke A Bail Bond If I Co-Sign For The Defendant?
A co-signer has legal standing over the bond. They have the option to ask for the individual's bond to be withdrawn if they are uncomfortable handling it for any reason. The bail bond company will talk with the co-signer about their options during the bond's revocation before picking up the accused person.
After being released from custody, the defendant will likely be kept in detention until their next court appearance. Any money owed to the co-signer will thereafter be reimbursed by the bail bond company. There will be no reimbursement of the state-mandated 10% fee. The accused might be able to seek out another co-signer who is prepared to take responsibility once the bond has been withdrawn.
What Are My Co-Signer's Rights?
As a co-signer on a bail bond in California, you have certain rights. One of these rights is the option to decline filling out an application for a bail bond. You have the right to request the immediate revocation of the bond if you ever feel uncomfortable with the circumstances. As a co-signer, you also have additional obligations in addition to your rights.
You have to make sure that the offender keeps in touch with the court and shows up for all of the hearings that have been set for their case. To ensure that you are fully informed, you also have the right to access all relevant information about the case.
What Rights Do I Have As A Defendant?
Defendants have rights as well. They are entitled to the ability to obtain an early release from jail by posting a bail bond. Defendants are also entitled to access to all case details. They are entitled to legal representation. It will be the defendant's responsibility to uphold their end of the bargain if they are successful in finding a co-signer to help them escape custody.
The accused person is required to report either a daily or weekly schedule to their bail bond agent. They have an ongoing obligation to keep their contact details up to date and to notify the courts of any changes to their address or place of employment. In addition, the accused is entitled to a prompt and equitable trial.
Contact Us Today
We at Riverside Bail Bonds understand the unsettling and frightening experience of being incarcerated, especially when there is uncertainty regarding the duration of one's confinement. In situations like these, it is important to have a qualified bail bonds agent handle your case, ensuring a quick release.
Riverside Bail Bonds is the top choice when it comes to finding the best bail bonds service provider in California. We offer integrated services that combine the convenience of conventional bail bond procedures with our commitment to posting bail on behalf of our clients. Our representatives are aware that prompt action is necessary after contacting us.
Residents of Riverside, Los Angeles, Banning, Solano, San Bernardino, Sacramento, and Orange County can expect prompt bail bond services. After an arrest, there is no need to worry about the bail release procedure. Instead, give us a call at 951-788-2663, and we will be more than happy to assist you with our affordable and high-quality bail bond services.