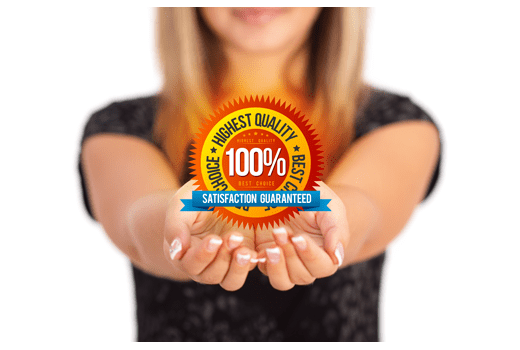 Riverside Bail Bonds is family owned and operated for 6 ½ years.  We are an established bail bond company that is committed to the bail industry and our local communities. Our expertise in the industry has criminal defense attorneys in the state of California to recommend using Riverside Bail Bonds exclusively, they feel comfortable with our services because they know we will handle their clients with special care and that the client will be out of jail almost immediately.  The jail personnel and the sheriff's department in California respect Riverside Bail Bonds seasoned team of agents.  We are bail bonds professionals and we offer help in almost every arena.  If your family is having financial issues, we get that, but we are still able to help.
As we know it is not always easy to come up with hard assets to put up as collateral in these tough times.  Fortunately, here at Riverside Bail Bonds we can still help.  Our professional agents are creative and flexible.  We will work with you and always go the extra mile.  You will notice the difference in our training and experience can make in helping your family through a very difficult situation.  We accept all major credit cards, checks, and offer easy payment plans.
Riverside Bail Bonds is committed to help each and every client with respect and dignity.  We do not discriminate or judge people.  Everyone in life has a mistake or is in the wrong place at the wrong time and needs our help.  In addition, we can post bail bonds in state and nationwide.  No bail is too high or too low for us to do.

Every bondsman has his or her own bail process. When you first contact a bondman, ask them to explain their process.  A good bondsman will give you a thorough explanation of their process, as well as answer any questions you have.  They should go over all the paperwork with you before you sign it. Choosing a good bondsman that you trust should make the bail bond process easy and allow your loved ones to spend as little time in jail as possible.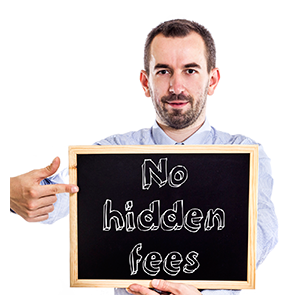 We at Riverside Bail Bonds treat our clients with respect by giving them one-time, upfront prices free of the "surprise fees" and add-on costs charged by so many other bail bonds agencies in California.
We never charge more than a single fee per bond and offer our clients the lowest legal bail bonds rates in California. We avoid the "additional charges" of other agencies, such as:

• Court Appearance Fees: Many charge extra for physically appearing at a bail hearing — not us!

• Annual Premiums: A premium of 10% is often charged if a defendant's case (and bail bond) continues beyond 365 days—not by us.

• Resumption/Liability Fees: These are fees on a bond that has been reinstated after forfeiture. We don't charge them.

• Bond Re-write Fees: If the D.A. is late in filing the charges, you will technically need a replacement bond once he/she does. Some charge extra for this service, but Riverside Bail Bonds does not.

At Riverside Bail Bonds, we understand that a bail bond is an unexpected expense and that many are caught unprepared to immediately pay even the 10% premium on the bail total. Therefore, we offer affordable and flexible payment plans to assist you in your time of need.

Contact us today at 951-788-2663 for a free consultation.
Bail Bond Annual Premiums in Riverside
Unlike many California bail bonds agencies, we at Riverside Bail Bonds never charge any of our clients a bail bond annual premium. An annual premium is, in essence, paying the premium on your bail bond all over again if your case happens to continue unresolved for more than a full year. Most agencies put a clause in their contracts stating that bonds must be "renewed" on an annual basis—we simply cover you for the full duration of your case based on a single initial fee.

The lack of an annual premium is no small matter, for with felony and other high risk-of-flight cases, a second bail bond premium can cost you thousands or even tens of thousands of dollars. There have even been instances where an annual premium cost a defendant more than a hundred thousand dollars. At Riverside Bail Bonds, we treat our clients with dignity and respect and are always 100% upfront and honest with them about the true costs of a bail bond. Instead of taking advantage of people in their time of distress, we strive to do all in our power to help.
Things You Should Know First About Bail Bonds in Riverside
Before deciding upon which bail bonds agency you will trust to get you out and keep you out of jail during your trial, it is important to be aware of certain "extra" fees that many agencies (but not Riverside Bail Bonds) will charge you:

1. Bond Re-write/ Late Filing Fees

Oftentimes, the district attorneys office handling a case does not yet have sufficient evidence collected or is simply too busy to immediately pursue every new case that arises. When this happens, the D.A. may delay to formally file charges against you instead of doing so at your initial court appearance.

If a defendant is bailed out of jail, and the D.A. fails to file the charges within 15 business days of your release, your bail bond is automatically canceled. In this situation, a new bail bond will be needed for the defendant to stay out of jail once the D.A. finally files the charges.

Many bail bonds agencies take advantage of their clients at this point and force them to pay for a bail bond all over again. We at Riverside Bail Bonds never engage in this kind of opportunistic double charging.

2. Annual Premiums on Bail Bonds

A second way that many bail bonds agencies extract extra premiums out of their customers is through an annual renewal clause in their bail bond agreements. This clause states that, should the case (and the bond) continue for more than a year, the co-signer of the bond must pay an annual premium to renew it for the year ahead. These premiums will generally be as high as the original fee (10%) and can cost people tens of thousands of dollars for each additional year.

We understand that criminal cases often take more than a year to be resolved and that the length of the court process is not under the control of our clients. Therefore, we choose to stick to a strict one-fee-per-bond policy regardless of the time period involved.

3. Reassumption of Liability Fees for Bail Bonds

Should a bonded-out defendant fail to appear in court, regardless of the reason, the presiding judge will forfeit the bail bond and issue a bench warrant for the missing defendant's re-arrest. The bail bonds agency will be notified of the situation by the court and will often play a role in bringing the individual before the court as soon as possible.

Many times, a simple miscommunication, a clerical error, or an unintentional memory lapse will result in a missed court date. In such situations, the defendant may only need to appear in court with a letter, called a "motion for reassumption of liability," stating that his/her bail bondsman is willing to still honor the bond. Most agencies charge a fee of a hundred dollars or more for this letter—Riverside Bail Bonds does it free of charge.

For a single, upfront fee on your bail bond, set at the lowest rate legal in California, call us today at 951-788-2663.
TO SEE THE RIVERSIDE BAIL BONDS SCHEDULE CLICK HERE
Types of Bail Bonds We Handle

Domestic Violence Bail Bonds
Felony Bail Bonds
Misdemeanor Bail Bonds
Inmate Information in Riverside
Riverside Inmate Search
Riverside Jails

Blythe Jail
260 N. Spring Street
Blythe, CA 92225
Phone: 760-921-5780
Indio Jail
46057 Oasis Street
PO Box 1748
Indio, CA 92201
Phone: 760-863-8252
Larry D. Smith Correctional Facility
1627 S. Hargrave Street
Banning, CA 92220
Phone: 951-922-7300
Robert Presley Detention Center
4000 Orange Street
Riverside, CA 92501
Phone: 951-955-4500
Southwest Detention Center
30755-B Auld Road
Murrieta, CA 92563
Phone: 951-696-3050